Endoscopic Ultrasonography Pennsylvania:
Talk With a Gastro Doctor About EUS
Our GI Associates Use Endoscopic Ultrasonography to Evaluate or Treat Certain Conditions
Endoscopic ultrasound, also known as EUS or endoscopic ultrasonography, is a procedure that the GI associates at Northeastern Gastroenterology Associates can use to diagnose problems of the gastrointestinal walls and surrounding organs such as the liver, gallbladder, pancreas, and lungs. This test produces medical images with a significant amount of detail without having to resort to invasive surgery. These images also help gastroenterology specialists get a better look at growths and other abnormalities found during prior testing and examinations.
Due to the advanced imaging capabilities that display accurate information about how deep into the tissue and other organs an abnormality has spread, EUS is often used as a method of monitoring and treating cancers of the respiratory and digestive systems. This test is also recommended for patients that are experiencing symptoms such as unexplainable abdominal pain or sudden weight loss. Whatever gastrointestinal symptoms you're experiencing, our GI associates can help.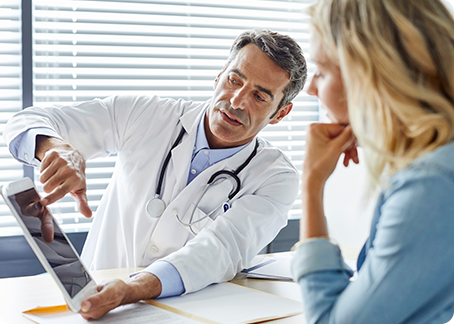 Endoscopic Ultrasound Offers Benefits That Many Other Diagnostic Tests Cannot
It lets doctors examine organs and other structures that can't be examined through standard endoscopy procedures

This procedure is likely to produce more detailed and accurate images

Gastro doctors can use tissue or fluid samples by passing a thin needle through the endoscope — eliminating the need for a separate biopsy procedure

The procedure is minimally invasive and does not expose patients to radiation

EUS can be used to diagnose medical conditions like pancreatitis and Barrett's esophagus

EUS can also be used to diagnose and stage colorectal, lung, pancreas, stomach, and esophageal cancers
From finding the cause of symptoms such as unexplained abdominal pain and sudden weight loss to determining the extent of diseases in your digestive tract and lungs, our Honesdale GI associates can use endoscopic ultrasound to provide patients with answers to issues they have been experiencing. Our goal is to improve the health and longevity of our patients' lives through professional, compassionate, and dedicated digestive care and our team of gastroenterology specialists will work to treat or resolve gastrointestinal issues for the best possible result.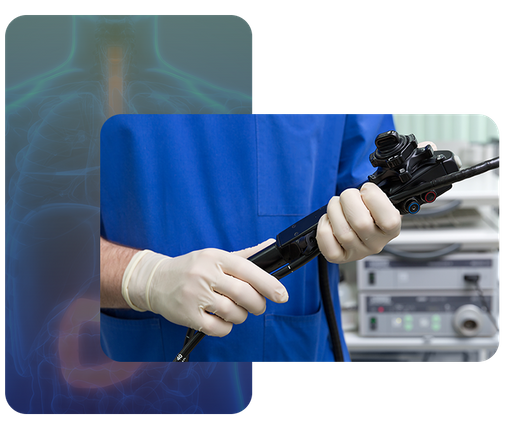 Endoscopic Ultrasonography Overview
Endoscopic ultrasonography is a procedure where gastroenterology specialists use an endoscope – similar to the one used in an endoscopy or colonoscopy procedure – with a built-in ultrasound transducer that allows for high-quality, accurate ultrasound imaging of the area during the procedure. During the EUS test, a doctor passes an endoscope, or narrow, flexible tube, that includes a miniature ultrasound probe through the patient's mouth or colon and is guided to the area under study.
Due to its excellent specificity, an EUS may be used by doctors to determine the scope or spread of certain gastrointestinal cancers. The detailed ultrasound images help doctors accurately diagnose and assess the stage of esophageal, pancreatic, gastric, colorectal, or bile duct cancers.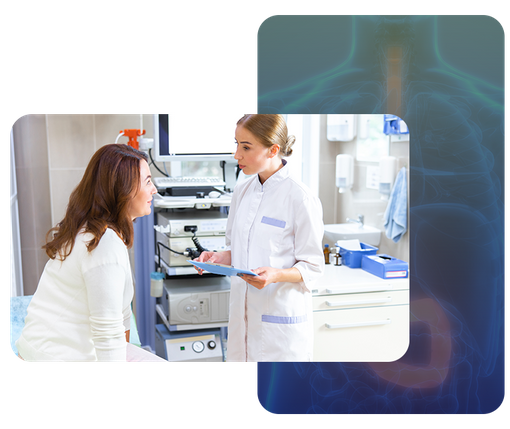 What To Expect
Patients undergoing EUS testing will be sedated before starting the procedure. Doctors will typically have patients positioned on their left side or lay flat on their back. Most patients have no recollection of the procedure, but it is common to experience cramping, bloating, or pressure in the abdominal area due to air and water that is introduced into the colon. If needed, doctors may take biopsies, or small tissue samples, or remove polyps, which are growths on the lining of the colon. The duration of the procedure typically takes between 30 to 60 minutes.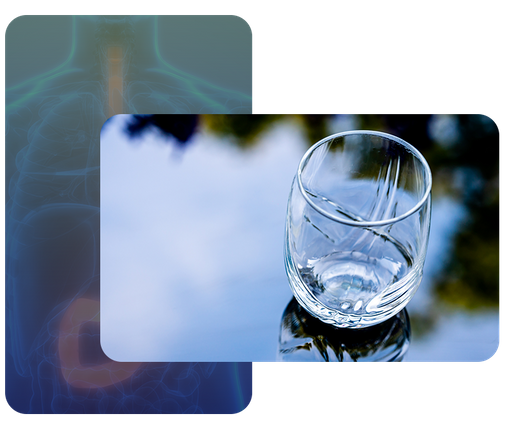 How to Prep for an Endoscopic Ultrasonography
Because patients are typically put under sedation for endoscopic ultrasonography procedures, it is necessary to schedule for a friend or family member to either come with patients to their appointment or provide them with a ride afterward. Additionally, patients should refrain from consuming any food and drink for at least six hours prior to the examination. Patients undergoing colorectal exams will need to practice bowel prep as well, drinking the necessary laxatives to empty their colon before the procedure.
Get In Touch With Us Today!
We are known for our unsurpassed dedication to excellence and our ability to handle even the most complex cases. From our state-of-the art facilities- including our in-house endoscopy center – to our warmth and compassion, you can trust us to provide you with leading edge care that is in the best interests of your digestive health.