Percutaneous Endoscopic Procedure
Learn About Percutaneous Endoscopic Gastrostomy
Percutaneous Endoscopic Gastrostomy Can Help Patients Experiencing Difficulty Swallowing
If you continuously experience difficulty swallowing, Northeastern Gastroenterology Associates offers a variety of gastrointestinal procedures that can provide you with the relief that you need. Our gastroenterology specialists can determine the cause of the issues you are experiencing and offer you the proper procedures, such as percutaneous endoscopic gastrostomy (PEG), to improve your quality of life.
Percutaneous endoscopic gastrostomy is for patients who have difficulty swallowing or that are experiencing problems with their appetite or an inability to take adequate nutrition through the mouth that can benefit from this gastrointestinal procedure. If difficulty swallowing is preventing you from receiving the nutrition that you need, contact our gastroenterology office to see a specialist right away.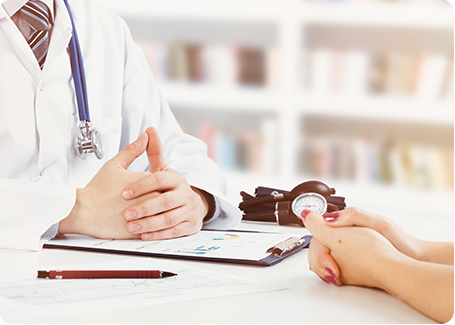 Reasons to Consider Scheduling Percutaneous Endoscopic Gastrostomy
Can help provide relief for patients that are experiencing trouble swallowing

The procedure is fast, no longer than an hour's time

Helps patients maintain sufficient nutrition

Percutaneous endoscopic gastrostomy procedures are low-risk

Our gastroenterology specialists work to ensure that your comfort is a top priority
Receiving proper nutrition is essential to living a more enjoyable life. However, there are some gastrointestinal conditions that make it difficult for patients to take food by mouth. Many patients that have experienced a stroke, for instance, have poor control over their swallowing muscles and are unable to safely attain the proper nutrition or they have weakened muscles that allow food and liquids to leak into the lungs when they swallow things orally. Many of these patients will benefit from a PEG tube as it will help ensure they are receiving adequate nutrition to prevent them from respiratory problems that develop when food or fluids get into the lungs.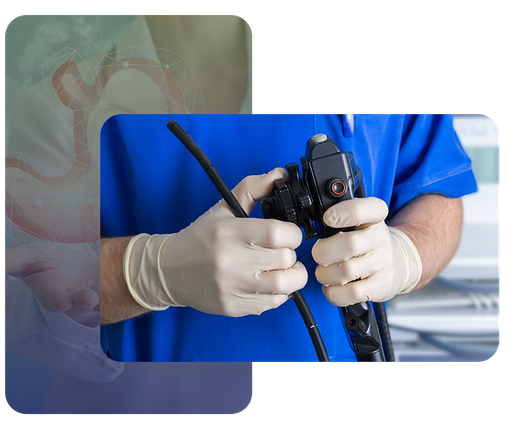 Percutaneous Endoscopic Gastrostomy Overview
Percutaneous Endoscopic Gastrostomy (PEG) is a procedure where a gastroenterology specialist will use an endoscope to insert a flexible feeding tube through the upper abdominal wall directly into the stomach. This procedure helps patients that have trouble taking nutrition, fluids, and/or medications. The tube allows these to be transferred directly into the stomach, bypassing the mouth and esophagus. This is a safe way to ensure that the patient maintains sufficient nutrition. This whole process takes around 30 to 45 minutes.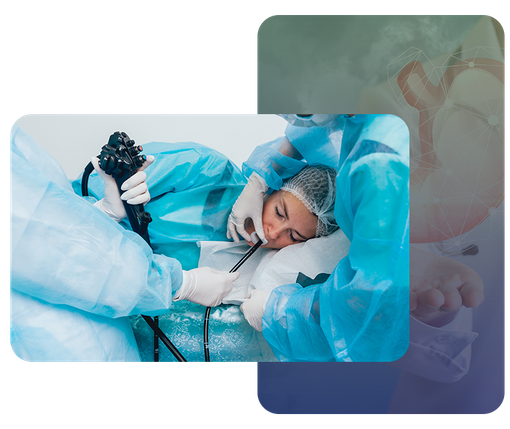 What to Expect
The comfort of patients is a top priority at Northeastern Gastroenterology Associates. In most cases, patients will be given an IV with sedatives to help the patient stay relaxed and comfortable — most patients fall asleep with sedatives during the procedure. The procedure involves making a small incision in the abdominal wall. In order to find the spot for this incision, the doctor will insert an endoscope through the mouth and into your stomach to examine the stomach lining. Once located, the doctor will make the incision. Thereafter, using other tools, the feeding tube (PEG tube) will be placed through the incision and into the stomach. The PEG tube is then secured to the skin with a plastic anchor.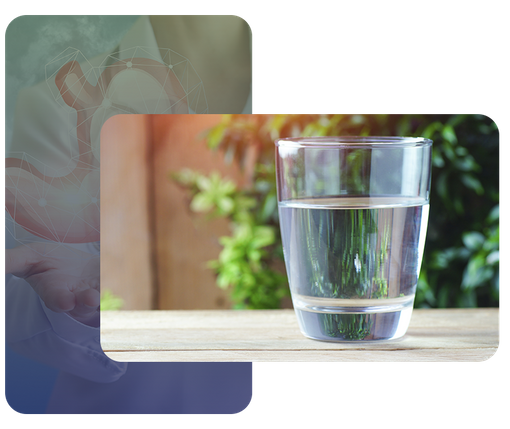 How To Prep For Percutaneous Endoscopic Gastrostomy
Your Honesdale gastroenterologist will provide you with specifics on what to do or what not to do before undergoing a percutaneous endoscopic gastrostomy procedure. These specifics will include detailed instructions on your diet and medication in the days leading up to the procedure. In order for the procedure to be successful, it is important that the upper GI tract is clear. Typically, patients will be placed on a clear liquid diet before the procedure. Patients that have underlying health conditions — especially heart and lung problems, diabetes, and allergies — should speak with their doctor, as this procedure may require discontinuing certain medications.
Get In Touch With Us Today!
We are known for our unsurpassed dedication to excellence and our ability to handle even the most complex cases. From our state-of-the art facilities- including our in-house endoscopy center – to our warmth and compassion, you can trust us to provide you with leading edge care that is in the best interests of your digestive health.