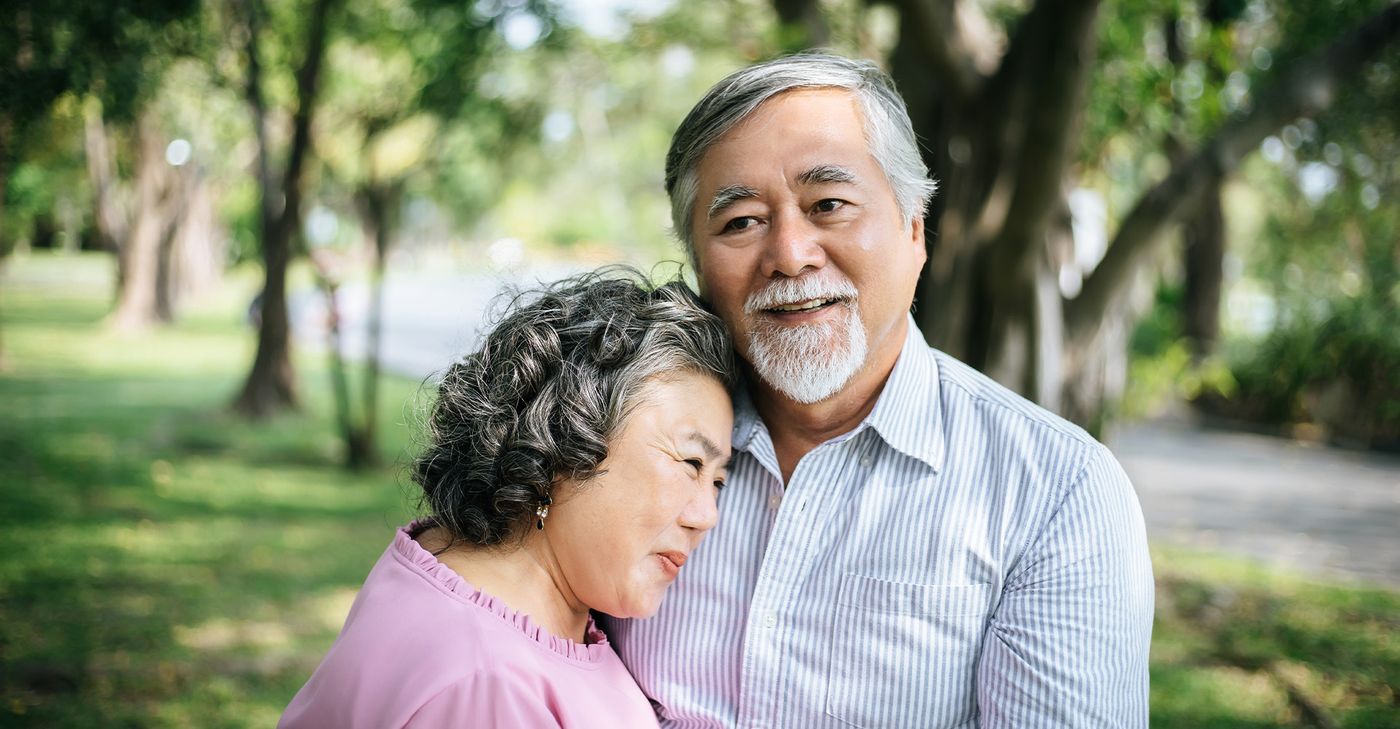 4 Reasons Why You May Have Increased Colon Cancer Risk
Colon cancer risk is a real concern for many people. Considering that one in 23 adults will develop colon cancer in their lifetime, it is important to lessen your risk. Northeast Gastroenterology Associates in Honesdale, PA, wants you to know why you may have an increased risk of colon cancer so you can take precautions.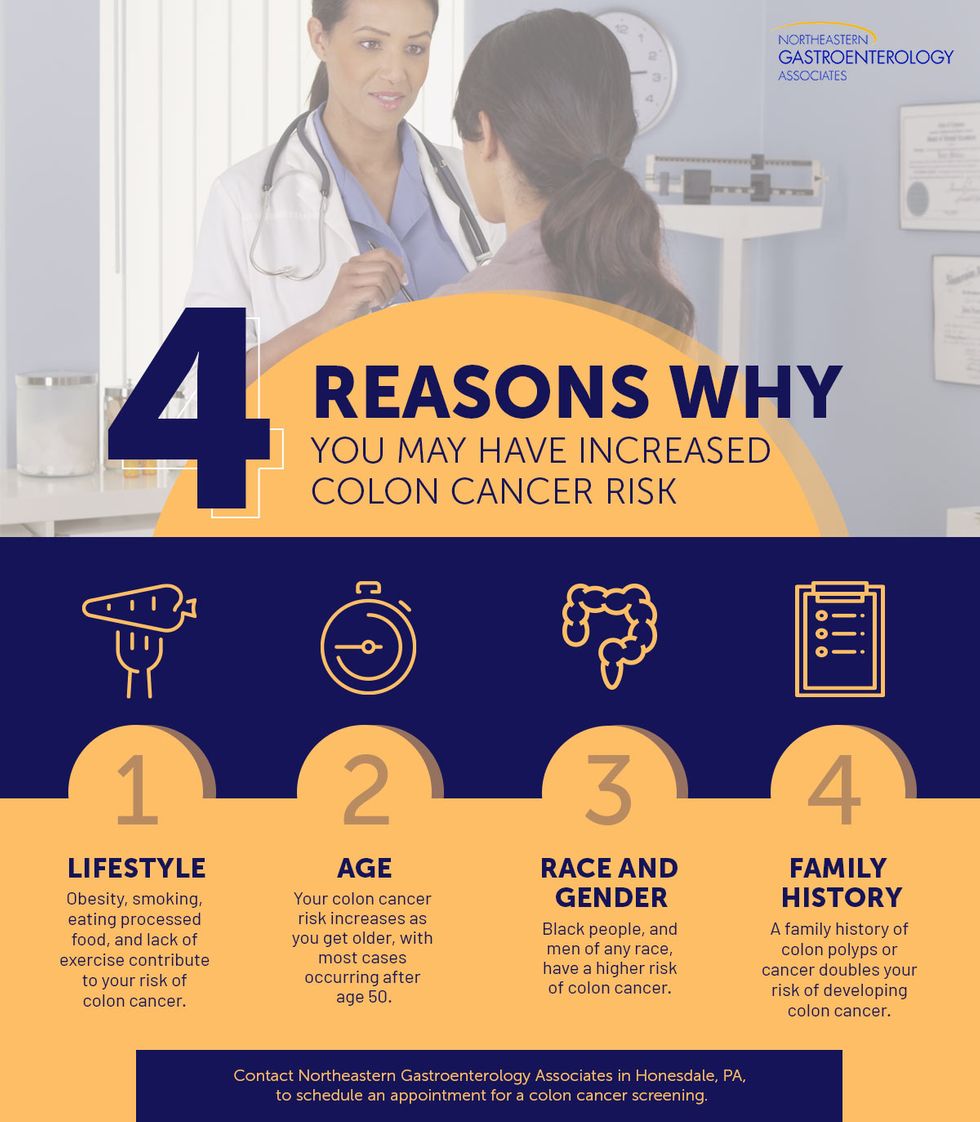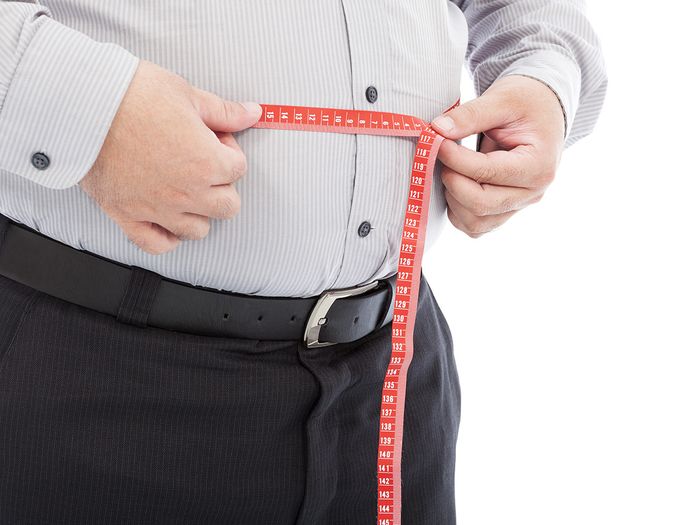 Lifestyle
Your lifestyle is the biggest factor that can increase your risk for colon cancer. Obesity, smoking, eating a lot of processed food, and lack of exercise all contribute to the probability of developing colon cancer. The best thing to do to prevent this outcome is to change your lifestyle and follow healthier habits. Be sure to eat plenty of fruits and vegetables, especially ones with edible skin, stop smoking, and exercise to help reduce your weight.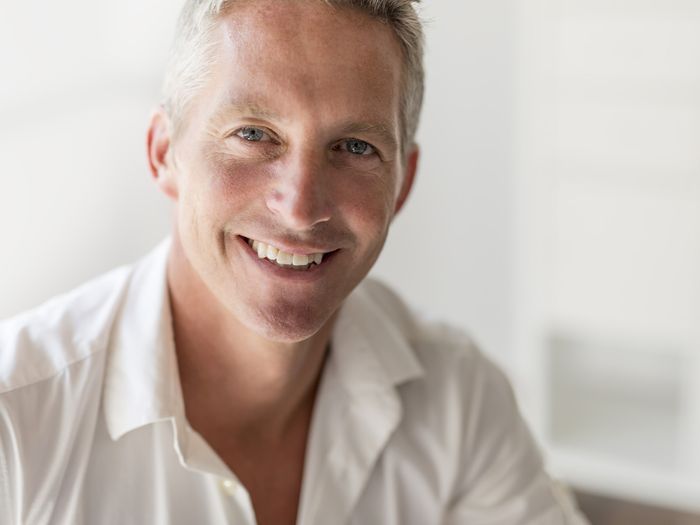 Age
Your colon cancer risk increases as you get older. It is imperative to follow your doctor's advice about scheduling regular colon cancer screenings. While colon cancer is becoming more prominent in younger people, most cases occur after age 50. This prominence is why you should have your first colonoscopy between the ages of 45 and 50.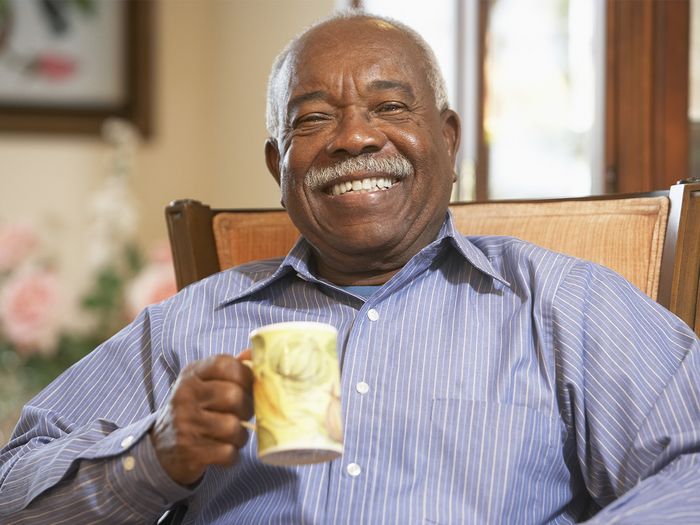 Race and Gender
The Black community is at greater risk of non-hereditary colon cancer than any other race. Colon cancer is the leading cause of cancer deaths in Black men and women, and both Black men and women are more likely to die from colon cancer. This increased risk is why doctors recommend colon cancer screenings for Black people start around age 45. For other races, the risk of colon cancer is higher for men than it is for women.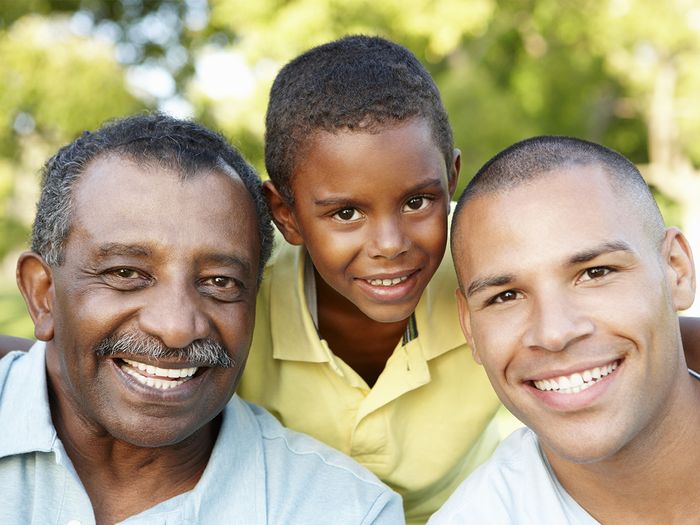 Family History
A family history of colon polyps or cancer puts you in a higher risk category than those without that hereditary factor. In fact, if you have a history of colon cancer in your immediate family or many cases in other family members, your risk of developing colon cancer doubles. This risk is especially true if your relatives received their diagnosis before age 60.
Colon cancer is the second-highest cause of cancer deaths in adults. However, if doctors catch cancer early, it is highly treatable. So, it is imperative to have screening colonoscopies as advised by your doctor. Call and schedule an appointment to talk to one of the physicians from Northeast Gastroenterology Associates so you can work together to evaluate your risk of developing colon cancer.