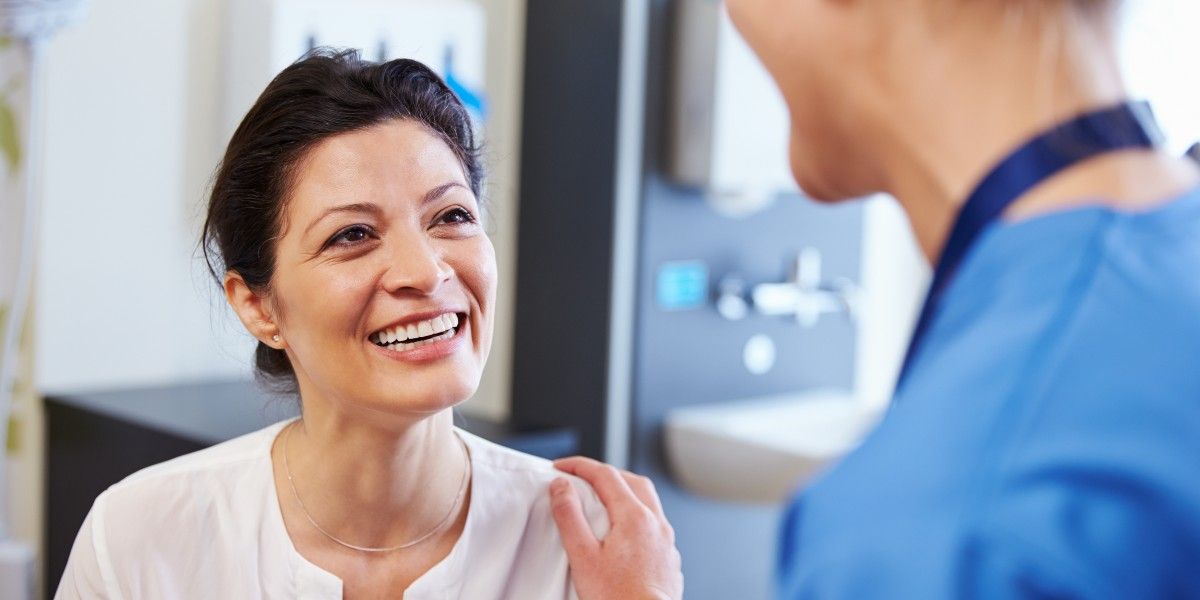 Do You Need a Flexible Sigmoidoscopy?
If you have been experiencing symptoms such as abdominal pain, changes in bowel habits, rectal bleeding, chronic diarrhea, and other intestinal problems, you may need to see a gastroenterologist for a flexible sigmoidoscopy exam to determine the possible causes.
What is a Flexible Sigmoidoscopy?
A flexible sigmoidoscopy is a procedure performed by gastroenterologists for visual exams of the rectum and sigmoid colon, which is the lower part of the colon. This endoscopy procedure involves a thin, flexible tube equipped with a light and video camera to be inserted into the rectum and lower colon to see the inside of the digestive tract. The purpose of this procedure is to find the causes of lower gastrointestinal symptoms or evaluate for early signs of colorectal cancer.
This exam is simply one form of sigmoidoscopy procedures. A rigid sigmoidoscopy (also known as a proctoscopy) uses a firm tube, rather than a soft, flexible one used for this examination.
Reasons for a Flexible Sigmoidoscopy Procedure
Flexible sigmoidoscopy exams are used to diagnose causes leading to digestive and intestinal issues. Common symptoms include abdominal pain, changes in bowel habits, rectal bleeding, and other unexplainable issues you've been experiencing in your stomach and intestinal areas. Flexible Sigmoidoscopy procedures can detect and explain:
Diarrhea

Inflammatory bowel disease

Diverticulosis

Bowel obstruction

Anal fissures

Hemorrhoids

Polyps
Colon polyps, abnormal growths on the inner surface of the large intestine, are one of the most common colorectal conditions, affecting roughly 15 to 20 percent of the adult population. They can occur anywhere in the large intestine or rectum, but are more commonly found in the left colon, sigmoid colon, or rectum. A flexible sigmoidoscopy is one of the best to detect polyps before they turn into colorectal cancer.
Flexible sigmoidoscopies are commonly used for colon cancer screenings. These exams can detect polyps in the lower colon and rectum before they become cancerous. When caught at an early stage, cancer becomes much more treatable. Flexible sigmoidoscopies are also recommended for individuals over the age of 50 with no risk factors of colon cancer other than age, because they are still at average risk of the disease.
What to Expect Before, During, and After Your Procedure
Before the procedure, the rectum and lower colon will need to be empty for accurate screenings. Your doctor will give you specific cleansing instructions prior to your exam. Most preparations for flexible sigmoidoscopy screenings require one or two enemas before your procedure, but could also include laxatives and dietary modifications, such as avoiding solid foods and only drinking water a day or two before the exam. Most medications can continue to be taken before your flexible sigmoidoscopy, but these will need to be discussed and approved with your doctor. It is important for you to follow all of your specific instructions carefully and accurately.
Most patients are not sedated for flexible sigmoidoscopy procedures. The exam may be slightly uncomfortable, but it is not typically painful. You will lie on your side as a gastroenterologist advances the sigmoidoscope through the rectum and colon. You may experience a feeling of pressure, bloating, or cramping during the exam. These symptoms may continue for a short time after your procedure but are usually relieved by passing gas. Any polyps that are found during flexible sigmoidoscopies might need to be biopsied to identify other conditions or rule out cancer. Biopsies are used to identify many conditions, and your doctor might order one even if cancer is not suspected.
The exam normally lasts 10-30 minutes. After your procedure, you will most likely be released, assuming you don't feel any major side effects. Since most patients are not sedated for this procedure, an additional person is not necessary for transportation home. You may return to a normal diet and regular activities after the flexible sigmoidoscopy. Your doctor will let you know when to expect results.
Complications during and after flexible sigmoidoscopy procedures are rare, but it's important to recognize early signs of possible complications. Contact your doctor and gastroenterologist if you notice severe abdominal pain, fevers and chills, or rectal bleeding. Please note that rectal bleeding can occur several days after the exam.
Understanding the Differences between a Flexible Sigmoidoscopy and a Colonoscopy
Flexible sigmoidoscopy procedures are similar to colonoscopies. They are both endoscopic procedures where a doctor will insert a thin, flexible tube with a light and camera on it to see the inside of your large intestine. The key difference is a colonoscopy examines the entire colon, while a flexible sigmoidoscopy only examines the lower colon, called the sigmoid colon, and the rectum.
Flexible sigmoidoscopies are typically less invasive than normal colonoscopies and require less bowel preparation before the procedure. Unlike a colonoscopy, sedation is not typically needed, and these screenings are recommended every 5 years rather than every 10 years. A possible downside to flexible sigmoidoscopy exams is that only part of the colon is examined, meaning if a polyp or any abnormalities are found, you'll likely need a colonoscopy to further inspect the rest of the colon.