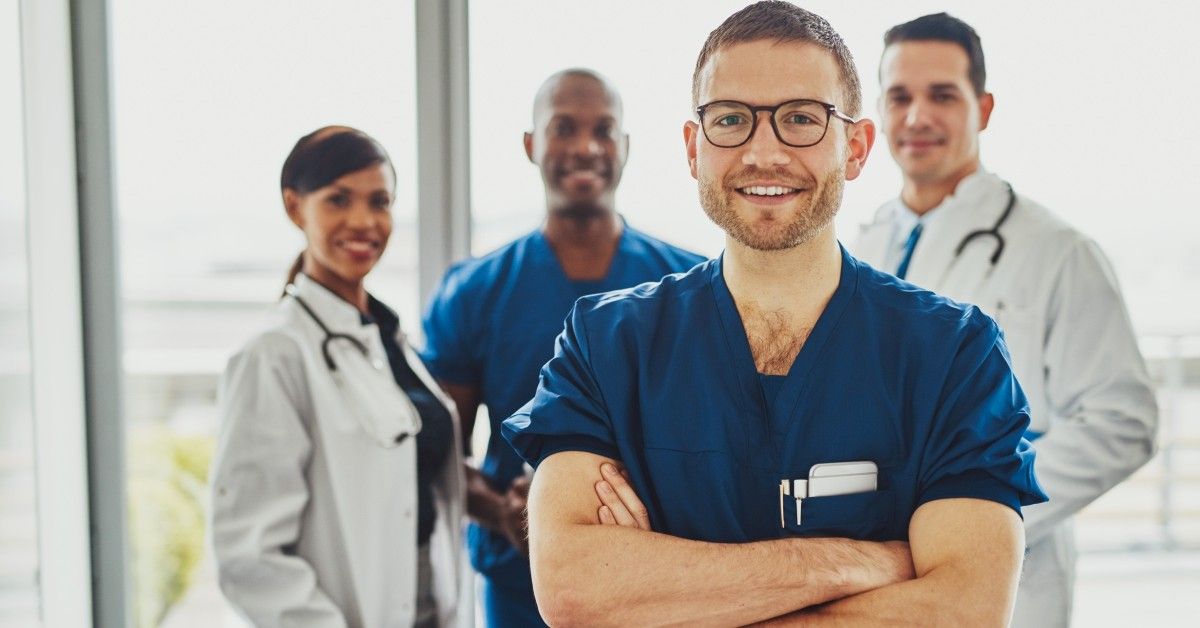 Tips for Choosing the Best Gastroenterologist
Your primary care physician may recommend seeing a gastroenterologist if you are experiencing ongoing digestive health problems. Gastroenterologist specialists are trained to diagnose and treat disorders of the stomach, esophagus, gallbladder, colon, small intestine, pancreas, and bile ducts.
While knowing that you need to see a gastroenterologist or gastrointestinal (GI) doctor can certainly be worrisome, you must take the time to find the best specialists and doctors for your health needs. Below, our PA gastroenterology specialists share helpful tips that will make your quest to find the best gastroenterologist to meet your health and digestive needs easier.
Ask for Referral
When your primary care physician suggests seeing a gastroenterology doctor to diagnose and treat any digestive issues you are experiencing, they likely will be able to provide you with a list of referrals. While you can trust your doctor's recommendations, you can also ask family, friends, and anyone else that you know has experienced similar digestive problems and that you feel comfortable talking to. If your findings are fairly slim, you can always turn to the internet to find great gastrointestinal specialists in your area. Simply use Google or another online search engine to search 'best gastroenterologist near me' to find a selection of doctors that can help you diagnose and treat your digestive health issues.
Look At Insurance Coverage
Of course, your insurance coverage is a practical matter. To reap the most insurance benefits and pay the least out-of-pocket for your care, look for a gastroenterologist who works within your network of coverage. You'll still want to consider credentials, experience, outcomes, and other factors as you select a gastroenterologist from your plan.
Consider Gender
Just like your primary care physician, you want to feel comfortable with your gastroenterologist's gender as you will need to openly discuss your personal information about your health. Don't feel ashamed to look for gastroenterologist specialists that have experience specifically related to your condition and your gender. There are many gastroenterologists that are becoming more specialized in caring for women with GI disorders.
Read Reviews from Patients
It can be very helpful to read what other patients have to say about a GI doctor. Patient reviews can provide helpful insight into how a doctor practices medicine, as well as how his or her medical practice is operated. Patients will often leave reviews about their experience with wait times, office environment, staff friendliness and helpfulness, and their experience scheduling appointments. Utilizing patient reviews online can help you learn about how well patients trust the doctor, how much time he or she spends with their patients, and how well he or she answers questions.
Schedule a Consultation
Once you find what you think is the best gastroenterologist, schedule a consultation appointment with them. This is a great opportunity to meet with your doctor and determine if they are the right fit. During your initial consultation, be sure to ask questions and talk about preferences when it comes to treatment. During your initial consultation, the doctor should give you their full, undivided attention, and answer your questions so that you better understand the issues you are experiencing as well as treatment to help. If you're interested in communicating with the gastroenterologist in a virtual format, see if the gastroenterologist offers telehealth services.
Once you schedule and go to your initial consultation appointment, your overall experience will help indicate if you think a certain provider is a good fit or you need to continue looking for other gastrointestinal doctors in the area. In the end, you should choose a doctor that you trust, feel comfortable with, and will be able to help you diagnose and treat your health complications. https://www.gastrohonesdale.com/telehealth-services
Searching for a Gastroenterologist in Pennsylvania?
Searching for the best GI doctor in Pennsylvania doesn't have to be intimidating, all you need is the right guidance. Making the right, educated decision that fits your health needs requires narrowing down the best options available to you. The gastroenterology specialists at Northeastern Gastroenterology Associates provide high-quality care for all gastroenterology conditions and digestive issues. If you would like to schedule an appointment with the best gastroenterologist in Pennsylvania, click here!