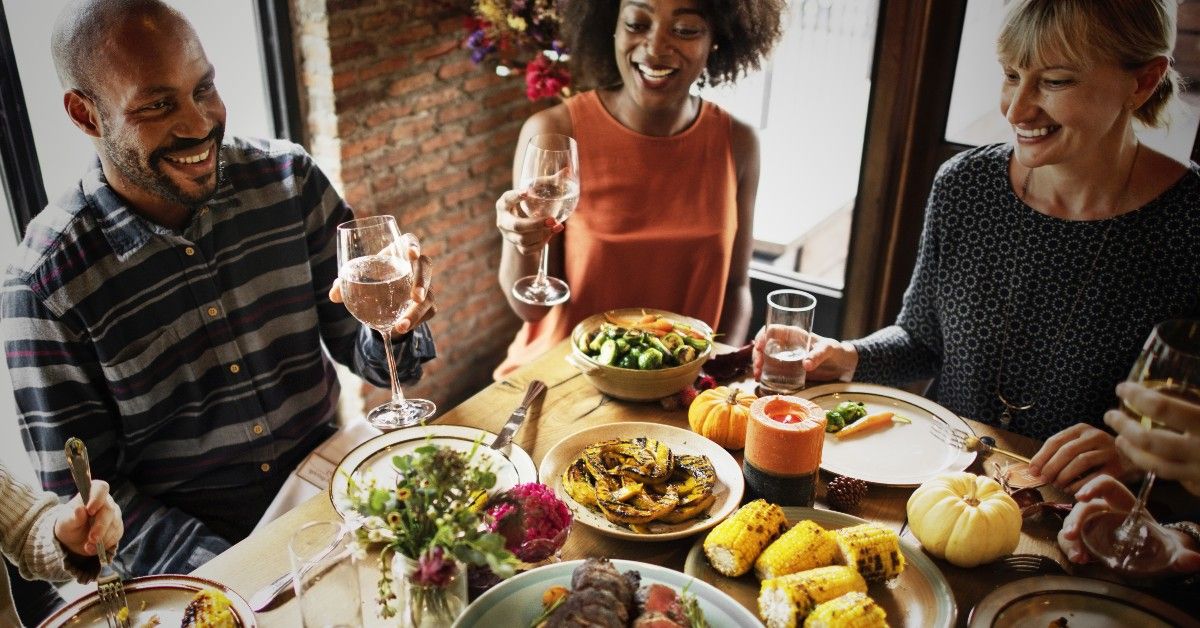 Tips for Managing Digestive Distress During the Holidays
Northeastern Gastroenterology Associates
the time spent with family, tasty holiday-themed drinks at your local coffee shop, and of course, lead the food. Food plays a huge role in our holiday traditions — we're bombarded with foods that, while delicious and comforting, are often high in fat, sugars, and carbs. Overeating during holiday festivities can leave anyone experiencing regret over all that indulgence, but those with digestive disorders such as gastroesophageal reflux disease (GERD) or irritable bowel syndrome (IBS) will make this time of year not so merry.
The holidays are meant to be enjoyed without having to deal with cramping, bloating, diarrhea, acid reflux, or heartburn. At Northeastern Gastroenterology Associates, we specialize in diagnosing and providing relief for various digestive disorders. In this blog, our gastroenterology specialists share some tips to help keep digestive distress in check this holiday season.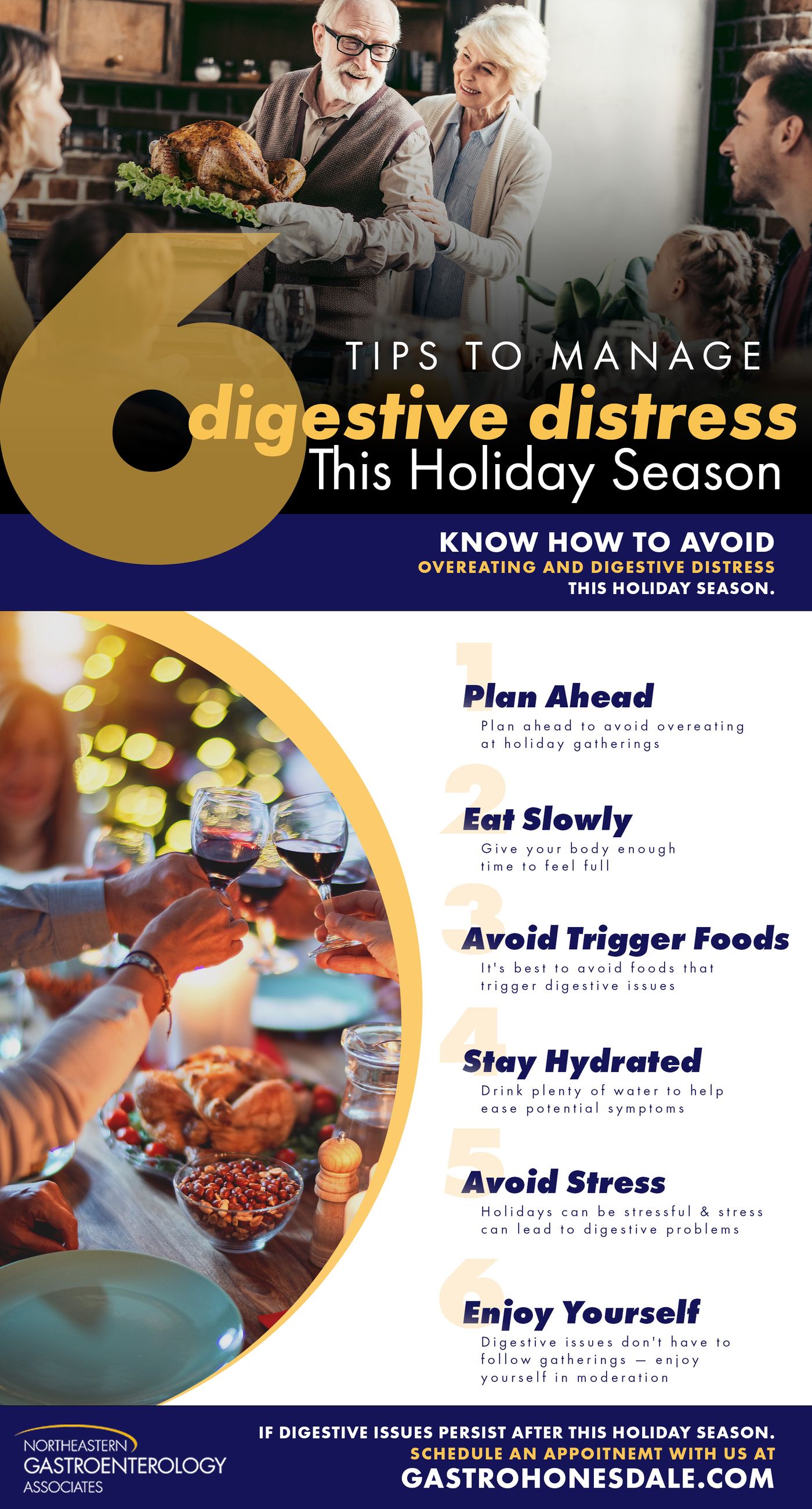 6 Tips to Manage Digestive Distress This Holiday Season
It can be challenging to resist the temptation of all the delicious eats and sweets at all of the seasonal parties this year. Follow these tips to ensure you don't overdo it this holiday season.
Plan Ahead
If you commonly experience digestive problems, advanced planning is the key to managing symptoms during the holidays. Our gastroenterology specialists recommend eating a small meal before a social gathering or party to avoid overeating all the festive foods that are likely to cause digestive issues.
Eat Slowly
When you arrive at a holiday gathering or event, it can be tempting to head straight for the food table and start enjoying all the different options, and for good reason — what other time of year do you get access to a wide selection of delicious food? If you do plan on snacking or making yourself a plate, be sure to eat slowly. Slowing things down when eating gives your body time to feel full and reduces the risk of overeating and experiencing the uncomfortable symptoms that follow.
Avoid Trigger Foods
There are certain foods that are known to cause digestive issues, such as wheat, dairy, and refined sugars and flours — all of which you will likely find at the holiday parties and social gatherings you plan on attending. While it typically is okay to eat certain trigger foods in moderation, eating them in large quantities could spell disaster.
Stay Hydrated
People who regularly experience digestive issues know the importance of staying hydrated. Make sure that you are drinking plenty of water to help ease any potential symptoms that may sneak up on you. Enjoy carbonated beverages and alcohol in moderation, as these beverages can trigger issues like GERD and can cause irritation to the gastrointestinal tract.
Avoid Stress
The holiday season is notoriously stressful. With all the planning, shopping, and cooking that takes place this time of year, it's no surprise that many people start to feel stressed out. When your body is under stress, its natural response is to reroute blood to vital organs, like your heart and your brain, and away from non-vital organs, like your digestive tract. This can slow down your body's normal rate of digestion, which often leads to unpleasant digestive problems. Sometimes it's necessary to step away from all the holiday hustle and bustle and destress.
Enjoy Yourself
Remember, the holidays are meant to be enjoyed! It's important to delight in the pleasures of the holiday season but not overdo it, especially if you have a history of experiencing digestive disorders like GERD, IBS, or Crohn's disease.
The holidays are a common time of the year to experience digestive issues. By keeping these tips in mind you can ensure that your holidays are merry and bright. If you're noticing persistent digestive symptoms that don't revolve around holiday celebrations, it's important to see a gastroenterology doctor. Contact Northeastern Gastroenterology if you would like to see a board-certified gastroenterologist about any digestive issues you are experiencing.