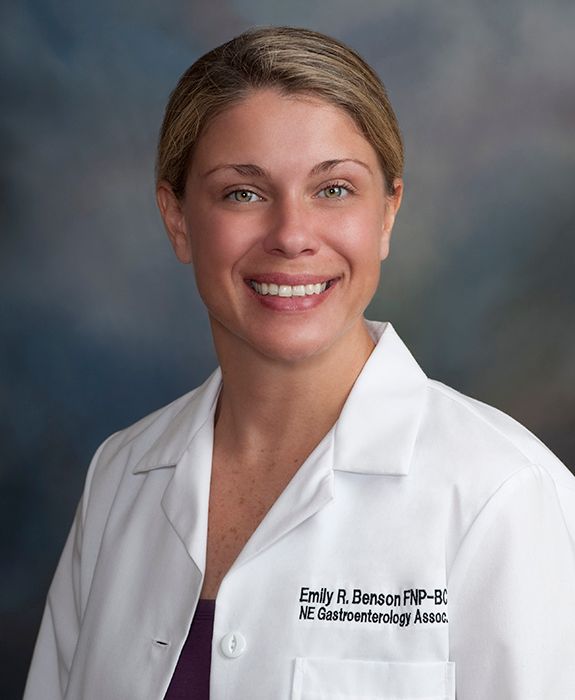 Emily Benson, FNP-BC"
In the past, patients have told me that I make them feel comfortable. I believe this is the basis for effective communication. Communication between the patient and the provider is crucial in order to develop the most effective and comprehensive treatment plan.
Since I was a child, I have always been interested in the healthcare field. While pursuing my first undergraduate degree, my favorite part of my internship was interacting with the patients. After graduating, I had the opportunity to work closely with a group of nurse practitioners and decided to pursue this as a career. Working as a nurse practitioner has provided me with professional stimulation and growth. I am compassionate and committed to provide exceptional patient-centered care in order to help my patients attain their optimal health."
BS: Bachelor of Science, Behavorial Neuroscience, Cum Laude, Northeastern University, Boston, MA
BSN: Bachelor of Science, Nursing, Columbia University, New York, NY
MSN: Master of Science, Nursing: Nurse Practitioner in Family Health, Sigma Theta Tau--The International Honor Society of Nursing, Columbia University, New York, NY