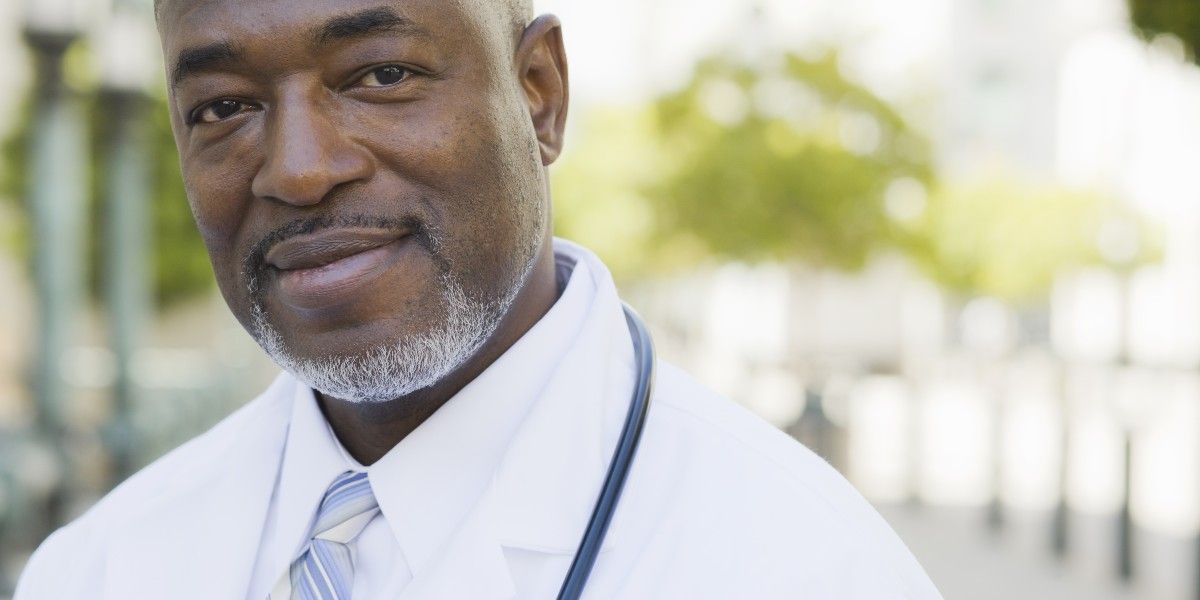 What is a Gastroenterologist Specialist?
Gastroenterologists are doctors who specialize in the gastrointestinal (GI) tract, including the gallbladder, liver and pancreas. Gastroenterologists detect and treat intestinal and digestive problems and diseases, such as colon cancer, chronic diarrhea, Irritable Bowel Syndrome (IBS), Gastroesophageal Reflux Disease (GERD), and Barrett's Esophagus. At Northeastern Gastroenterology Associates, our forward-thinking digestive specialists are committed to leading the way in providing Honesdale residents with top-quality, progressive care for digestive problems. From our state-of-the art facilities to our warmth and compassion, you can trust us to provide you with leading edge care from Pennsylvania's best gastroenterologists.
Reasons to Visit a Gastroenterologist
Gastrointestinal problems are very common among both children and adults. Common issues to see a gastroenterologist include:
Frequent constipation

Nausea and vomiting

Stomach pain

Chronic diarrhea

Blood in one's stool

Chronic heartburn

Trouble swallowing

Hemorrhoids

Polyps
If you are over the age of 50, you may be familiar with a gastroenterologist already. These specialists are seen for colon cancer screenings and colonoscopies. If you are at risk of colorectal cancer, or have been experiencing issues with your colon, it is important to schedule a colonoscopy with a specialist. Colon cancer is much easier to treat when it is found in early stages.
We know that nausea, heartburn, abdominal pain, difficulty swallowing, changes in bowel habits, rectal bleeding, chronic diarrhea, and other intestinal problems can be very uncomfortable to live with. We are here to help explain and resolve these issues. If you have been experiencing any of the symptoms listed above or other abnormal problems with your digestive system, please see your doctor or consider scheduling an appointment with one of our esteemed gastrointestinal specialists today.
Common Procedures by Gastroenterologist Specialists
Most gastrointestinal procedures involve an endoscopy to determine complications or diseases. An endoscope is a tube usually equipped with a light and camera to observe the inside of the body. Endoscopes are minimally invasive, and the best way to examine the digestive tract and intestines.
You may be referred to a gastroenterologist for any of these common procedures:
Colonoscopy

Upper Endoscopy

Flexible Sigmoidoscopy

Endoscopic Ultrasonography (EUS)

Esophageal Dialation

Endoscopic Retrograde Cholangiopancreatography (ERCP)
Colonoscopy
A colonoscopy is a procedure that doctors use as a method of routine or diagnostic screening for colon cancer. The procedure lets your gastroenterology specialist look into your large intestine to detect, inflamed tissue, ulcers, bleeding, and polyps or diseases of the intestines. Colonoscopies are recommended to be done every 10 years after the age of 50, but a doctor may suggest an exam before the age of 50 or more frequent procedures for pre-existing conditions.
Upper Endoscopy
This procedure is done to get a clear view of the upper GI tract, including the esophagus, stomach, and the first portion of the small intestine. A gastroenterologist will use a thin, flexible tube called an endoscope to view the images being transmitted via video from a camera on the tube. An upper endoscopy is utilized by specialists to diagnose causes of gastrointestinal symptoms such as abdominal pain, heartburn and acid reflux, trouble swallowing, nausea and/or vomiting, bleeding, and other abnormalities of the upper GI tract.
Flexible Sigmoidoscopy
A flexible sigmoidoscopy is a procedure performed by gastroenterologists for visual exams of the rectum and sigmoid colon, which is the lower part of the colon. This endoscopy procedure involves a thin, flexible tube equipped with a light and video camera to be inserted into the rectum and lower colon to see the inside of the digestive tract. The purpose of this procedure is to find the causes of lower gastrointestinal symptoms or evaluate for early signs of colorectal cancer.
ERCP - Endoscopic Retrograde Choliangiopancreatography
ERCP is a gastroenterology procedure used to examine the ducts (drainage tubes) from the liver, gallbladder, and pancreas by combining x-ray technology and an endoscope. The gastroenterology specialist can see the inside of the stomach, duodenum, and ducts in both the biliary tree and pancreas. This procedure can help find the cause of jaundice or pancreatitis.
We're Here to Help
Although these are a few of the most common procedures, there are many more services our talented and certified gastroenterologists can perform. Contact Northeastern Gastroenterology Associates in Honesdale for our full list of services and procedures.
Choosing the Best Gastroenterologist
Knowing you have a gastrointestinal problem is uncomfortable and selecting the right doctor may be worrisome. Northeastern Gastroenterology Associates provides excellent care and our expert gastroenterologists are able to help with any variety of gastrointestinal issues. When choosing the best gastroenterologist for you, it is important to do your research.
Make sure the provider accepts your insurance and has a compatible coverage policy. Sometimes your primary doctor may refer you to a gastroenterologist they are familiar with. Even in this situation, it is recommended to read patient reviews. Consultations with a gastroenterologist are necessary before any procedures. As you discuss information with a specialist, you can decide if that doctor is right for you and your medical needs before going forward.
Read more of our suggestions to consider when looking for a GI specialist.